State University of
Music in Cologne
Matriculation at the State University of Music in Cologne under Prof. Bernd Alois Zimmermann, internationally renowned composer (opera: "Die Soldaten" – The Soldiers) and Prof. Dr. Herbert Eimert, internationally renowned music theorist (book: "Grundlagen der Modernen Reihen­technik" – Fundamental Principals of the Modern Series Technique) and composer ("Father of Electronic Music"), head of the Electronic Studio at the University of Music in Cologne, editor of the "New Music" series of books, founder and head of the first electronic studio in the world at WDR (West German Broadcasting) in Cologne and regarded internationally as the "Father of Electronic Music".

Exemption form the entire university course on account of musical scores submitted, whilst taking advantage of all possibilities and facilities of the State University of Music in Cologne (under exceptional dispensation form the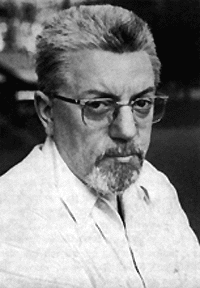 University authorities and the Minister of Science and the Arts of the State of North Rhine Westphalia, Johannes Rau).


On account of the works submitted, both Prof. Bernd Alois Zimmermann and Prof. Dr. Eimert viewed and, indeed, certified the musical studies as being absolved to a degree level and therefore regarded all further lessons un­nec­es­sary.
The same offer – unconventional ma­tric­u­la­tion without the obligatory entrance exam otherwise required under university regulations, and exemption from the entire course of university study – was received by the composer in the same year after presentation of his compositions at the
State University of Music in Munich
by Prof. Günter Bialas, but he elected Cologne, since, at that time, only the University for Music in Cologne possessed an electronic studio.